Line Striping & Marking
Quality Parking Lot Striping & Marking In Greensboro, NC
Why You Should Stripe Your Parking Lot
Your parking lot is one of the first things people see when they visit you. It is the welcome mat for your place of business. It's a must to stripe your parking lot! Whether you're the owner of a small retail business with a small parking lot or the pastor at a local church, a property manager in charge of an apartment complex, a grocery store chain or strip mall, nothing will make your place of business stand out more than a newly striped parking lot.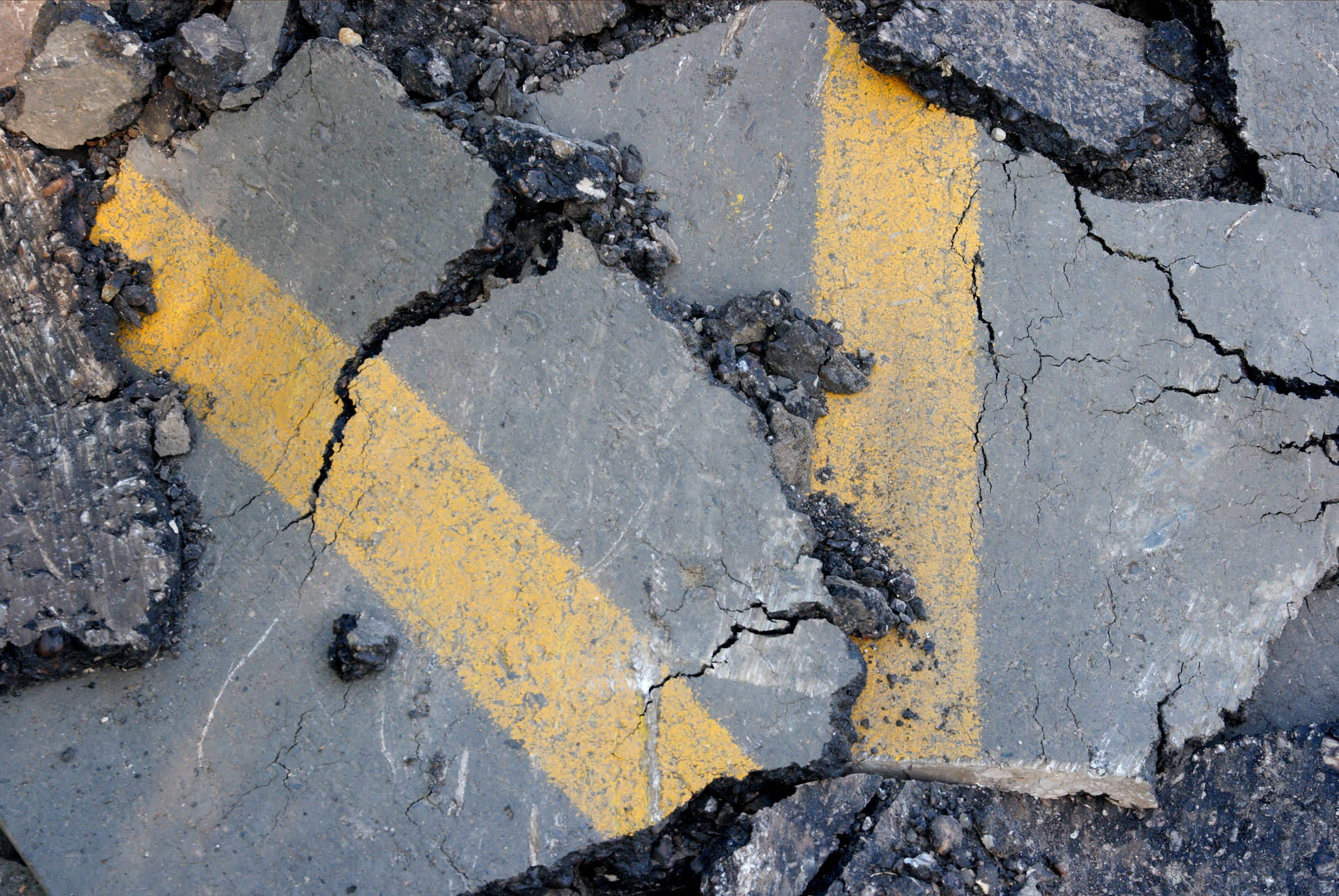 Churches, firehouses, schools, hospitals, funeral homes and apartment complexes all require upkeep of their parking lots to maintain an attractive business front, and line stripe markings that have faded will dull the appearance. Faded markings are not only dull in their appearance, they also reduce the safety of your visitors and will also increase your liability. A parking lot design with bright, crisp lines will help people navigate through your parking lot better. It will help you take control of the speed of traffic, keeping everyone safe. Parking lot line striping will also prevent cars from driving and parking in restricted areas.
At AFineLine, we use only striping paints that meets us Federal Spec TT-P-1952B. It is perfect for line striping, car stops, logos, curbs and more. It has a high visibility, is quick drying and safe for use on asphalt or concrete. Multiple colors are available and glass beads can be added for making reflective markings. All striping and markings are applied using the GRACO Line Lazer IV 3900 Professional striping machine. GRACO sprayers deliver the most precise and consisten lines and marking in the industry.
There are three types of striping services available from AFineLine. We offer; Re-Striping on your existing layout, Re-Striping existing layout over a new sealcoat, and new layouts.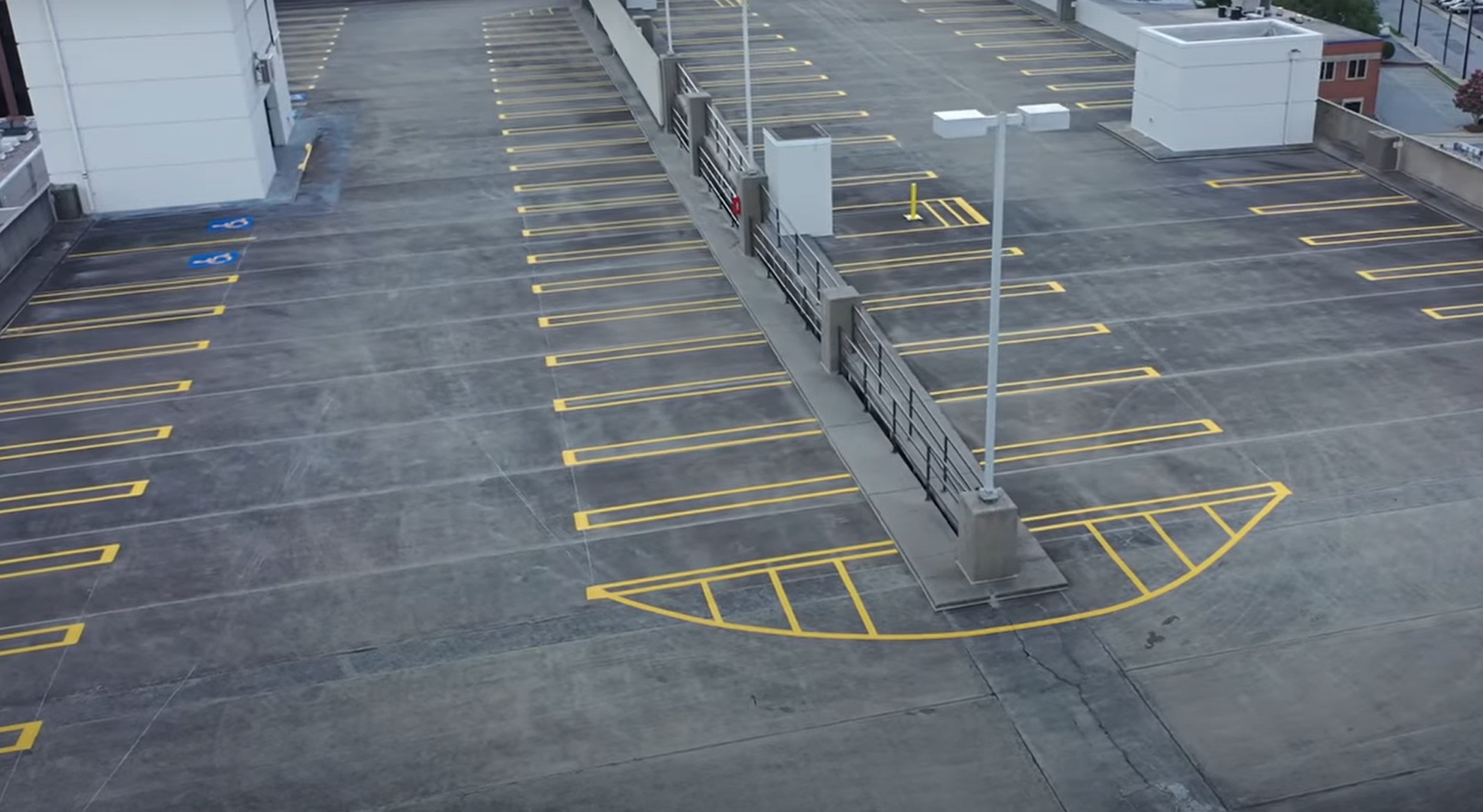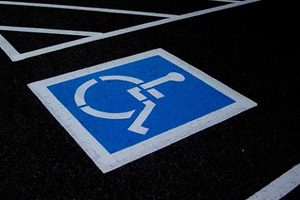 Parking Lot Re-Striping
Re-striping a parking lot is an excellent way of turning your existing parking lot stripes into something that everyone can see. It shows that you still care about the outside just as much as you care about the inside. It breathes new life into your existing parking lot lines. Parking lot re-striping is the most economical option available.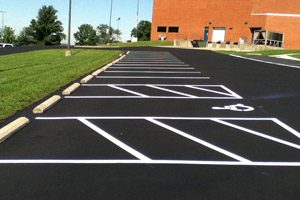 Re-Striping Existing Layout
AFineLine can re-stripe your existing parking lot stripes over a freshly laid sealcoat. These are lines that will be put in the exact same place as the old lines. If needed, changes can be made to the existing layout.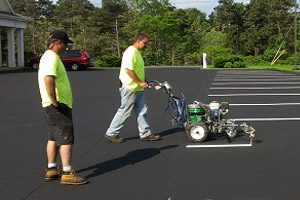 New Layout
We measure, layout and install new pavement markings as per drawings or you can leave the design to us. We can help determine how best to layout your lot to benefit all your customers. AFineLine Striping Services is your trusted contractor for parking lot striping & pavement markings in the North Carolina Triad area.

1451 South Elm-Eugene Street
Suite 2018
Greensboro, NC 27406